Special Featured Announcements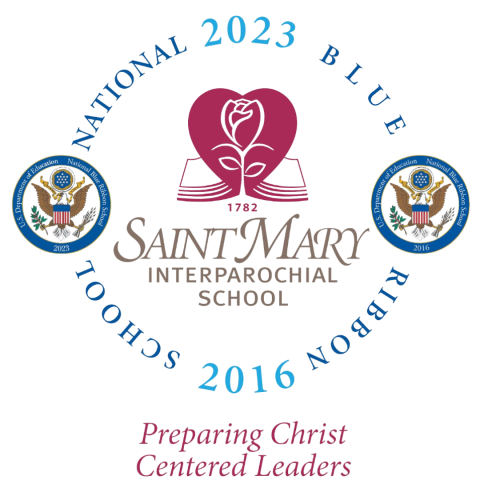 St. Mary Interparochial School Named
2023 National Blue Ribbon School
Dear Students, Faculty, Staff, Families, Friends, Members of our Board of Limited Jurisdiction, Community Stakeholders, and Members of the Archdiocese of Philadelphia,
I am overjoyed to share some incredible news with you all. St. Mary Interparochial School has been designated an Exemplary High-Performing National Blue Ribbon School for 2023 by U.S. Secretary of Education, Miguel Cardona. It is with immense pride and gratitude that I write this message to express my deepest thanks to each and every one of you.
This prestigious award is a testament to the unwavering dedication, hard work, and passion that characterizes our school community. Together, we have achieved an extraordinary level of excellence in education, and this recognition reflects the exceptional quality of education that we provide for our students every day.
To our cherished students, you are the heart and soul of our school. Your commitment to learning, your resilience, your compassion for one another, and your enthusiasm for education inspire us all. This award reflects your determination, the outstanding efforts you put into your studies, and your modeling of what it means to be a Christ-centered leader.
To our teachers and staff members, your tireless commitment to our students' success is truly commendable. Your expertise, creativity, and dedication have created an environment where every student can thrive. You have poured your hearts into your work, and this recognition reflects your relentless efforts.
To our families and friends, your continuous faith, support, and partnership in our students' education have been the cornerstones of our success. Your involvement in our school community makes a significant difference, and we are grateful for your trust and collaboration.
To the members of our Board of Limited Jurisdiction and community stakeholders, your partnership and support have been and continue to be invaluable. Your encouragement, resources, and involvement have helped us create a vibrant and nurturing educational environment for all. Thank you for all that you do to serve the St. Mary Interparochial School community.
To the members of the Archdiocese of Philadelphia, and especially Sr. Margaret Rose Adams, Sr. Edward Quinn, and Dr. Andrew McLaughlin, your support, mentorship, and commitment to educational excellence have been instrumental in helping our school reach this pinnacle of success. This remarkable accomplishment stands as a testament to the strength of our partnership with the Archdiocese of Philadelphia. The strong foundation of faith and values that the Archdiocese instills has played a pivotal role in our students' spiritual growth and development.
I would like to share a special thank you to Jeanne Meredith, former Principal of St. Mary Interparochial School. Mrs. Meredith's incredible leadership led to St. Mary Interparochial School to receive a National Blue Ribbon School Award in 2016. 
Jeanne Meredith and Christina Haciski, Executive Director of Advancement and Strategic Initiatives, were instrumental in the planning, coordination, and writing of our 2023 National Blue Ribbon School Award application. I deeply thank both of them for their continued guidance and support. Together, we have achieved another incredible milestone for St. Mary Interparochial School and have created a "tradition" of excellence. 
I am excited to continue our journey of excellence in education. This award is not just a recognition of our past achievements but a commitment to our future endeavors. As we move forward, let us embrace this recognition as an inspiration to continue our mission of providing an outstanding education rooted in our Catholic values.
We also would like to congratulate all the 2023 National Blue Ribbon Schools that have been recognized today, especially the Non-Public Pennsylvania Elementary Schools: St. Phillip Neri School (Lafayette Hill), Saints Philip and James School (Exton), and Gwynedd-Mercy Academy Elementary School (Ambler).
May God bless each and every one of you for your contributions to St. Mary Interparochial School's success. Let us remain united in our mission to provide a transformative education that instills the values of compassion, integrity, and faith in our students. Let us continue to work together to provide the best education possible for our students and ensure that our school remains a shining example of excellence. 
And, always remember to shine your St. Mary's light!
Many blessings,
Jayda Pugliese, Ed.D.(c), M.Ed.
Read more >>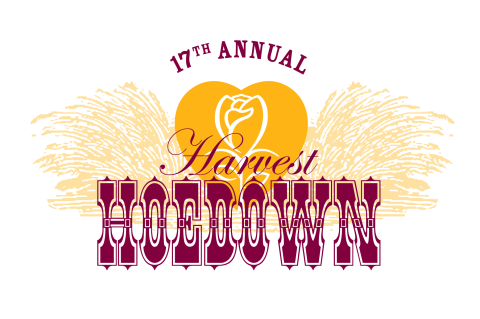 Our 17th Annual Harvest Hoedown is happening soon! Make sure you save the date and get your tickets! 
The Hoedown rallies and unifies the St. Mary's community around a common cause: to raise money to support our mission to challenge our diverse student body, to grow morally, academically, and socially into passionate, confident, and Christ-centered leaders of the 21st century. Our Harvest Hoedown donations support our STREAM (Science, Technology, Religion, Engineering, Art, and Math) Education Programs!
Click here to go to our support page to learn more and get your tickets! 
Click here to support as a sponsor! 
Read more >>
St. Mary Instagram
A Catholic School Serving Children Grades K through 8.

St. Mary Interparochial School, founded in 1782, is a Catholic elementary school. Located in the heart of the historic district of Philadelphia, we serve children and their families from neighborhoods throughout the city and suburbs.
Follow us on Instagram to stay up to date on all of our events and programs!