Supporting the St. Mary Difference
Each gift to Saint Mary makes a transformative difference in the lives of our students, faculty, and staff. Your continued and dedicated support allows the Saint Mary light to brightly shine in Historic Philadelphia, an extraordinary example of an innovative, empowering, and nurturing Catholic educational program.
Click here to learn how you can support the St. Mary Difference today.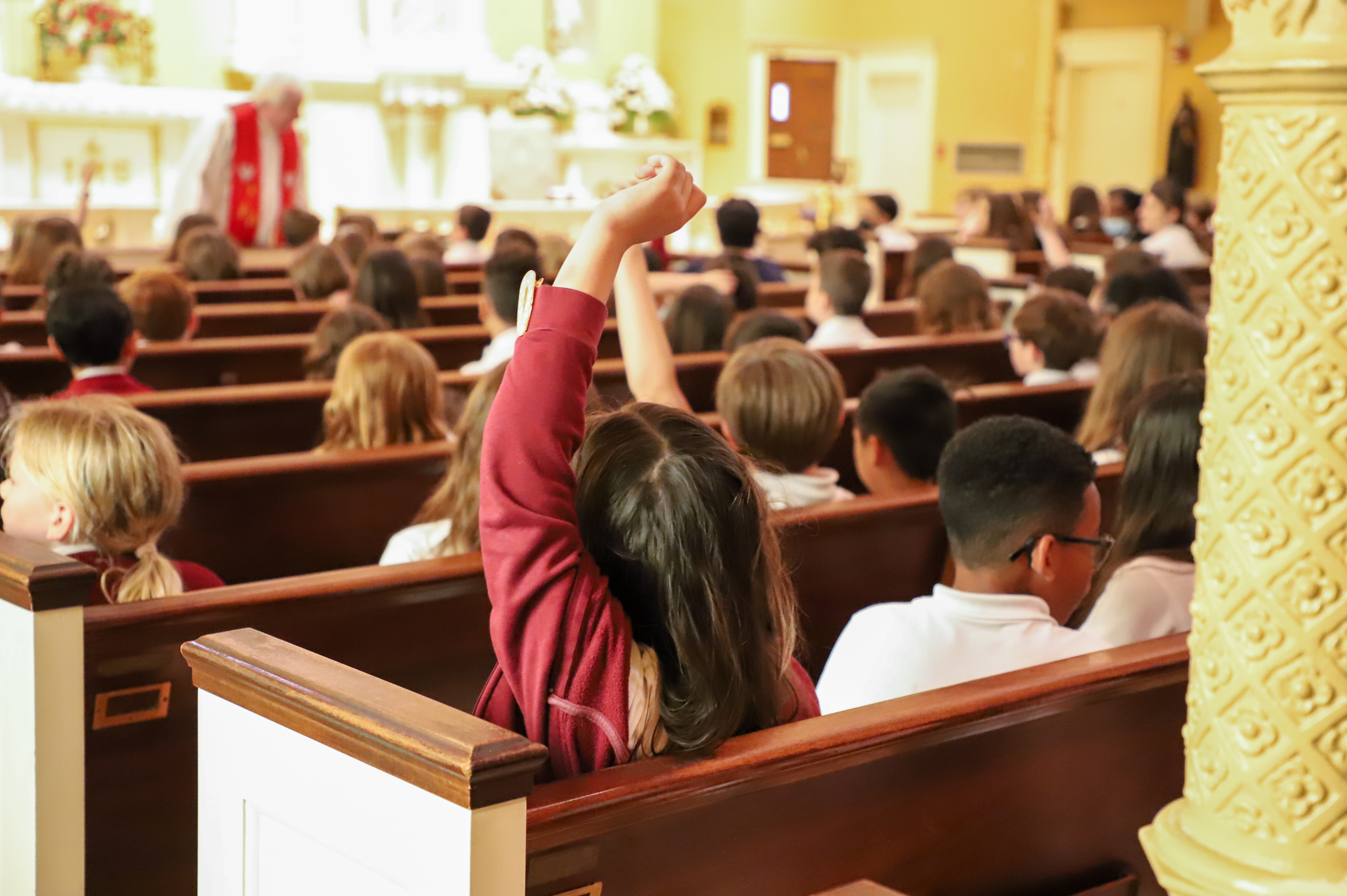 SPIRITUAL
Our program is grounded in the light of our Catholic faith. St. Mary children and their families daily embrace the Gospel values of our faith not only through their service to the community, but also in their support of one another.  We welcome families of varying religious traditions, but we are united by our common values.
ACADEMIC
St. Mary's maintains a rigorous curriculum. Our students consistently achieve the highest standardized test scores among schools in our region, and qualify for placement in the area's top high schools. St. Mary alumni have gone on to distinguish themselves as scholars and citizens, making a difference in their communities and serving as role models for our children.
SOCIAL
The children and their families enthusiastically answer the call to service by organizing food drives, visiting the elderly and disabled, and attending fundraisers for their school community. We build a strong sense of civic awareness in the context of our historic location.