St. Mary is graced with several permanent art installations by local artists with the participation of our students. Below is a brief tour of some of the featured art in our school.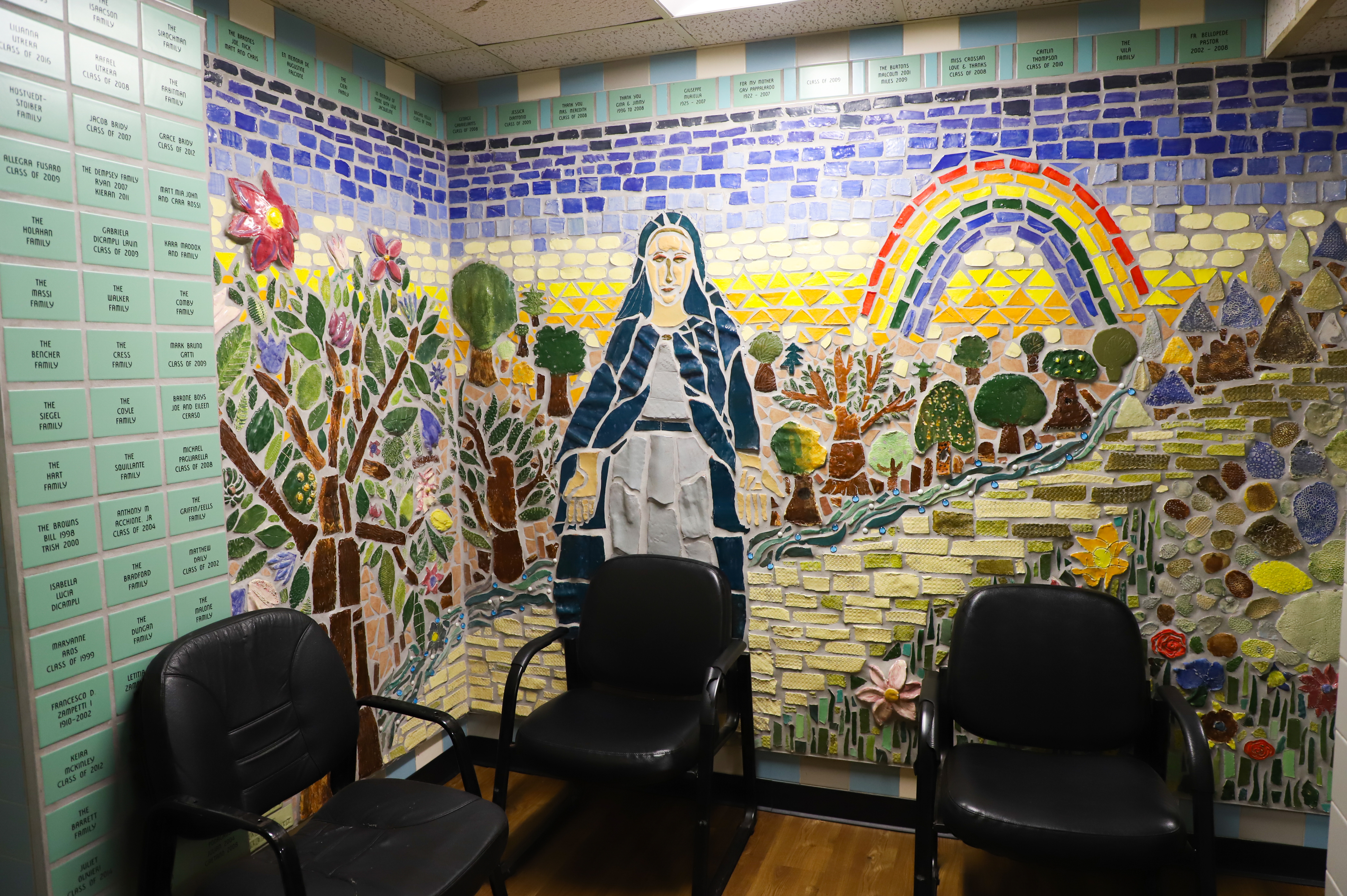 Our Lady in the Garden  /   2008
Artists:  Class of 2009, participation by Entire Student Body
Teaching Artist: Harmony Thompson  
Sponsors: Claymobile, Private Donors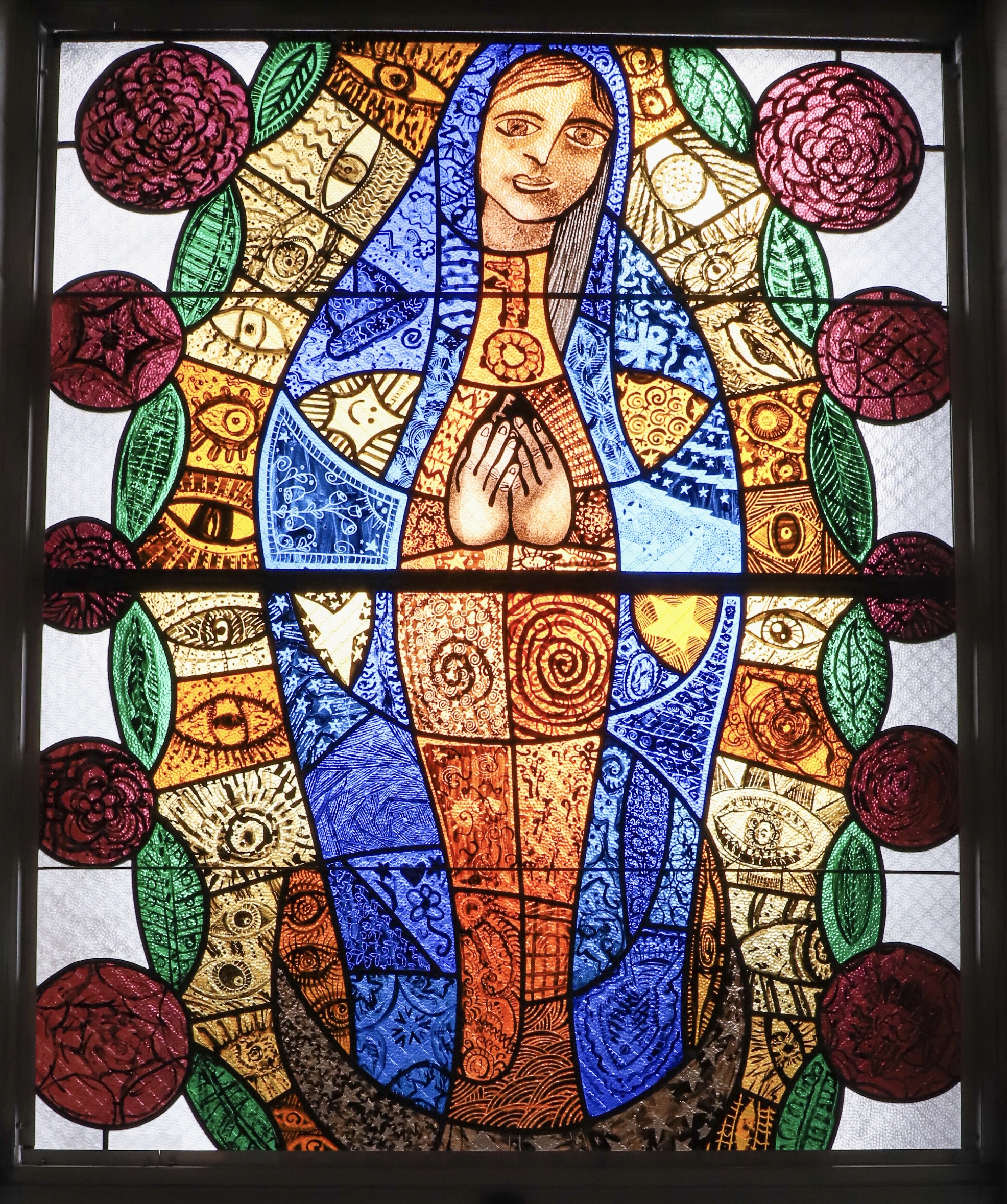 Our Lady of Guadalupe  /   2008
Artists:  Class of 2008
Teaching Artist: Elena Drozdova 
Sponsors: PAEP, Home & School Association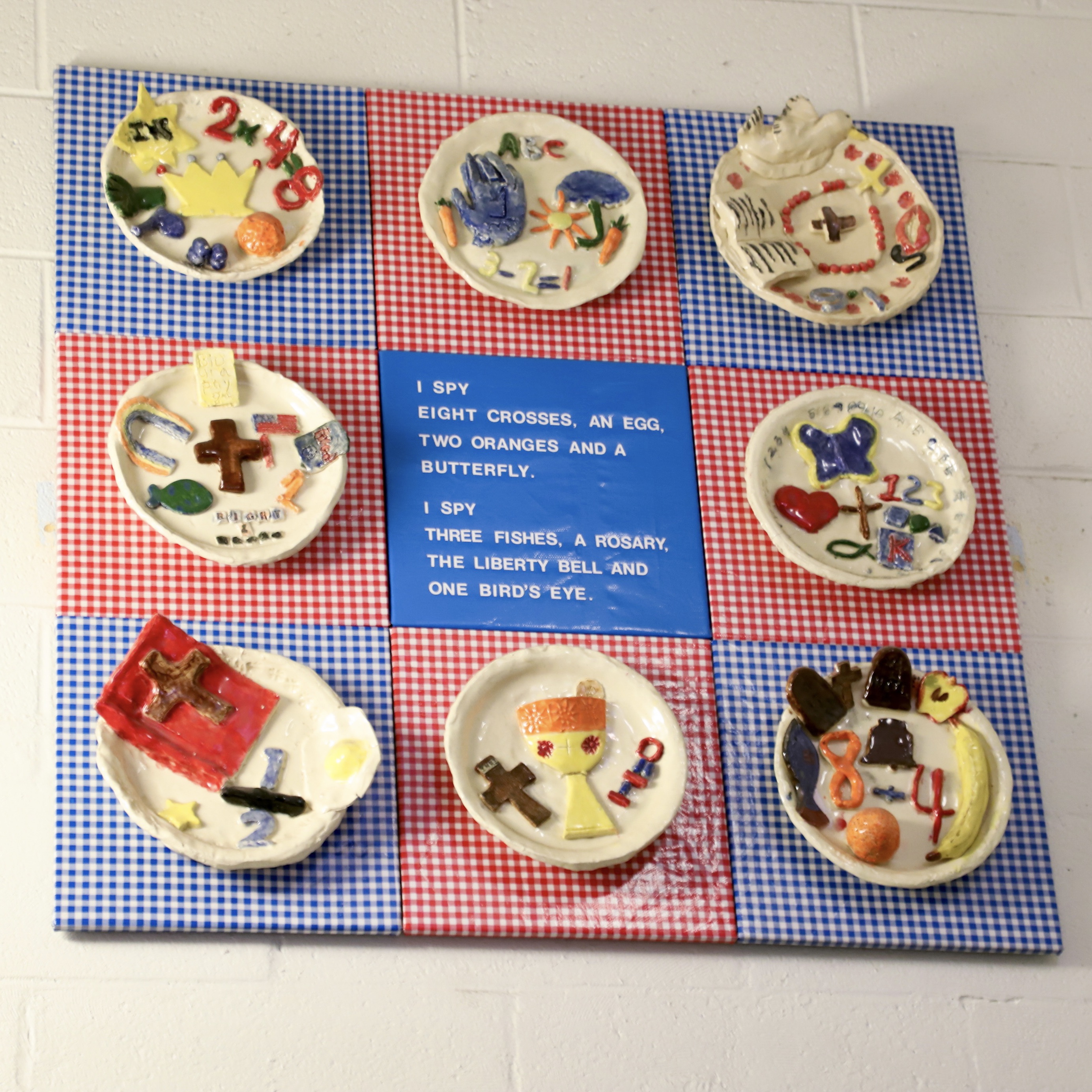 Veo.../I Spy...   /   2010
Artists: Class of 2011
Teaching Artist: Joseph Bridy
Sponsors: Claymobile, Home and School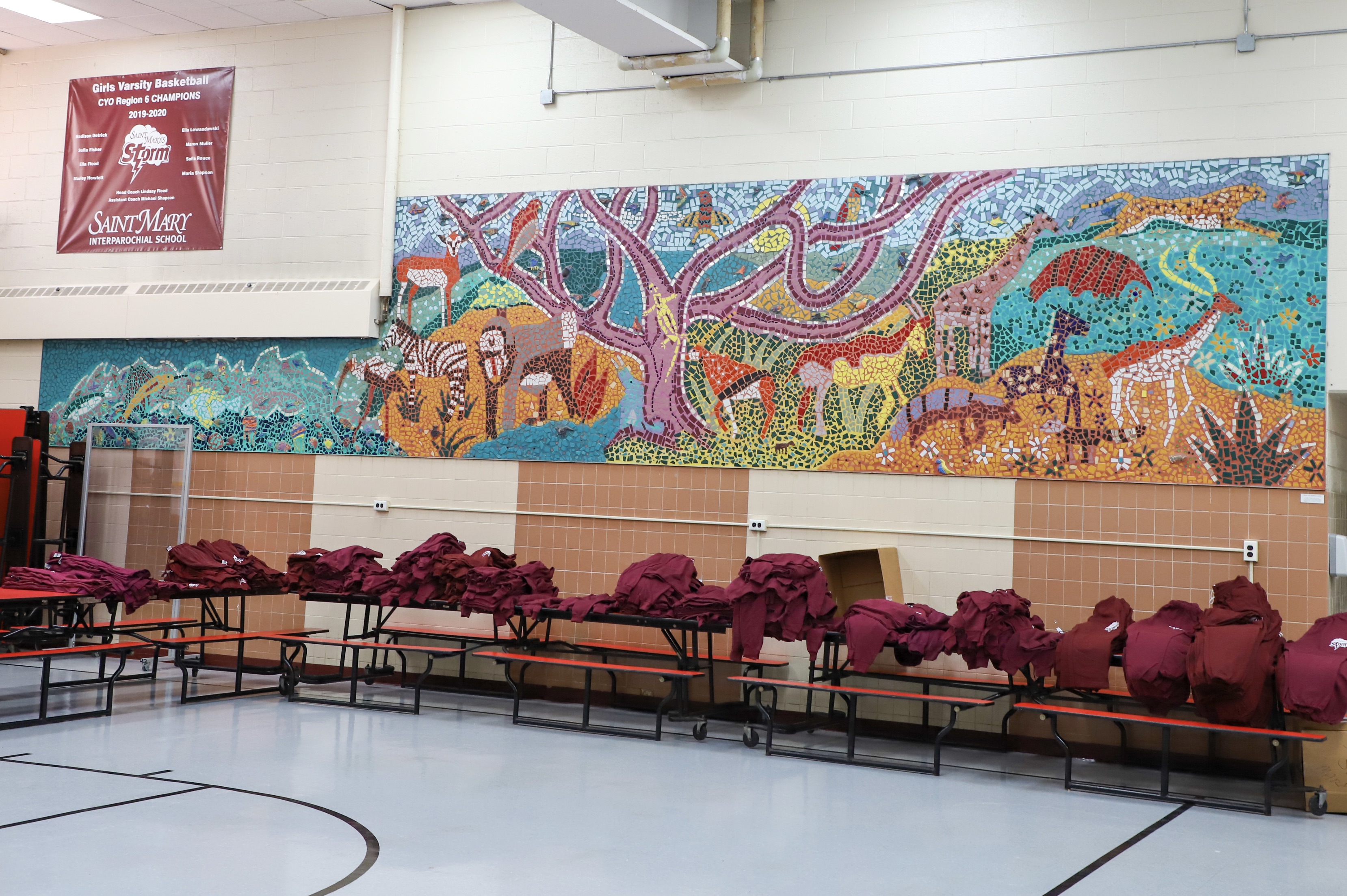 Save the Animals   /   2004
Artists: Classes 2005 to 2010
Participation by Entire Student Body
Teaching Artists: Josey and Earl Stamm
Sponsors: The Connelly Foundation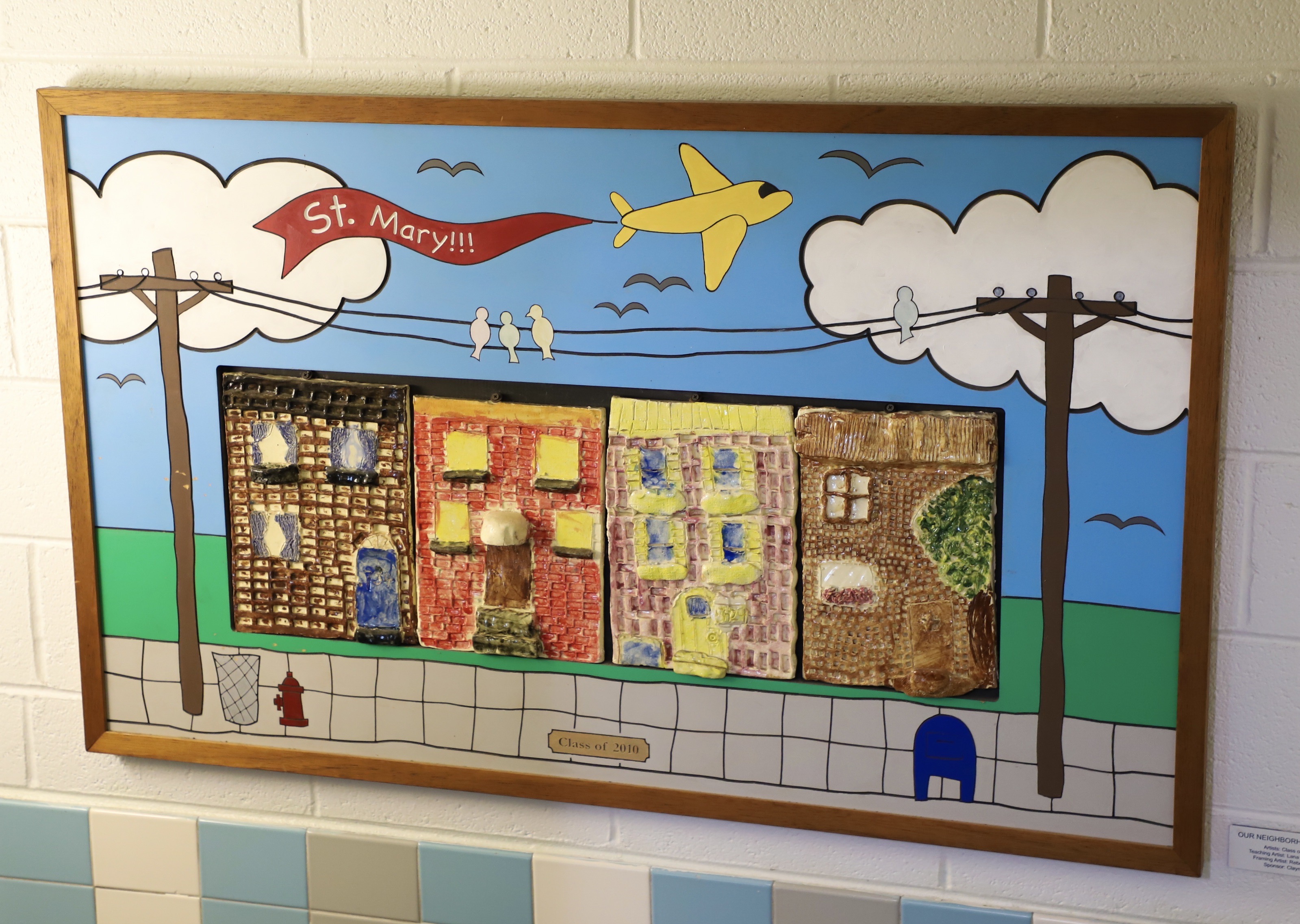 Our Neighborhood   /   2009
Artists: Class of 2010
Teaching Artist: Lana Heckendorn
Framing Artist: Rebecca Kuhn
Sponsor: Claymobile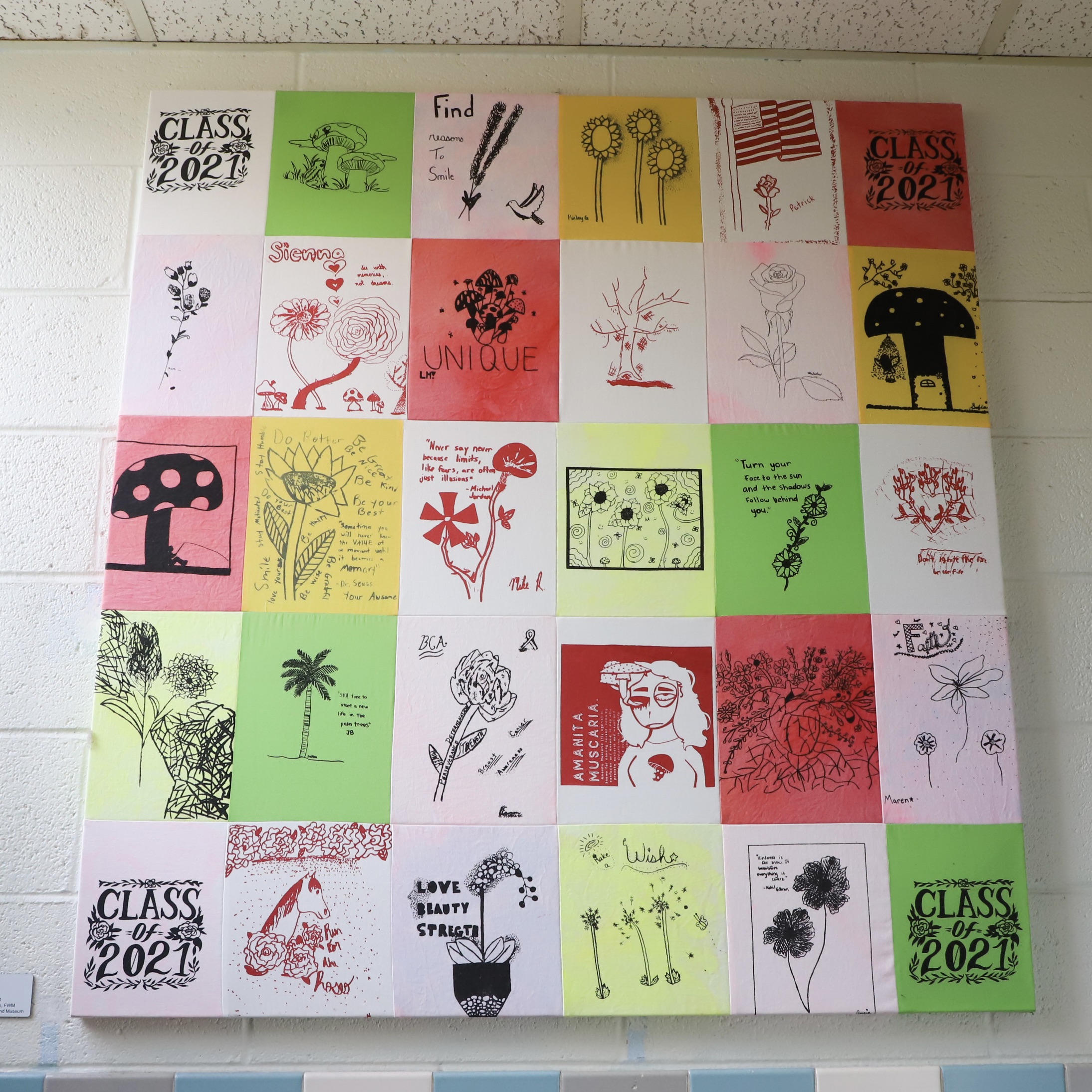 Botanical   /   2020
Artists: Class of 2021
Teaching Artist: Katie Kaplan, FWM
Collaborator: Fabric Workshop and Museum
To view these art installations, along with countless others, attend one of our open houses or schedule a school tour. Click here for Open House and Tour information.