After 50 years in the building at Fifth and Locust Streets, St. Mary faces the critical need to make physical changes that will enhance our school and provide more space for an active learning environment.
St. Mary Interparochial School's Footprint:
12,000 square feet of space
8 Dedicated Classrooms
250 Students
20 Faculty and Staff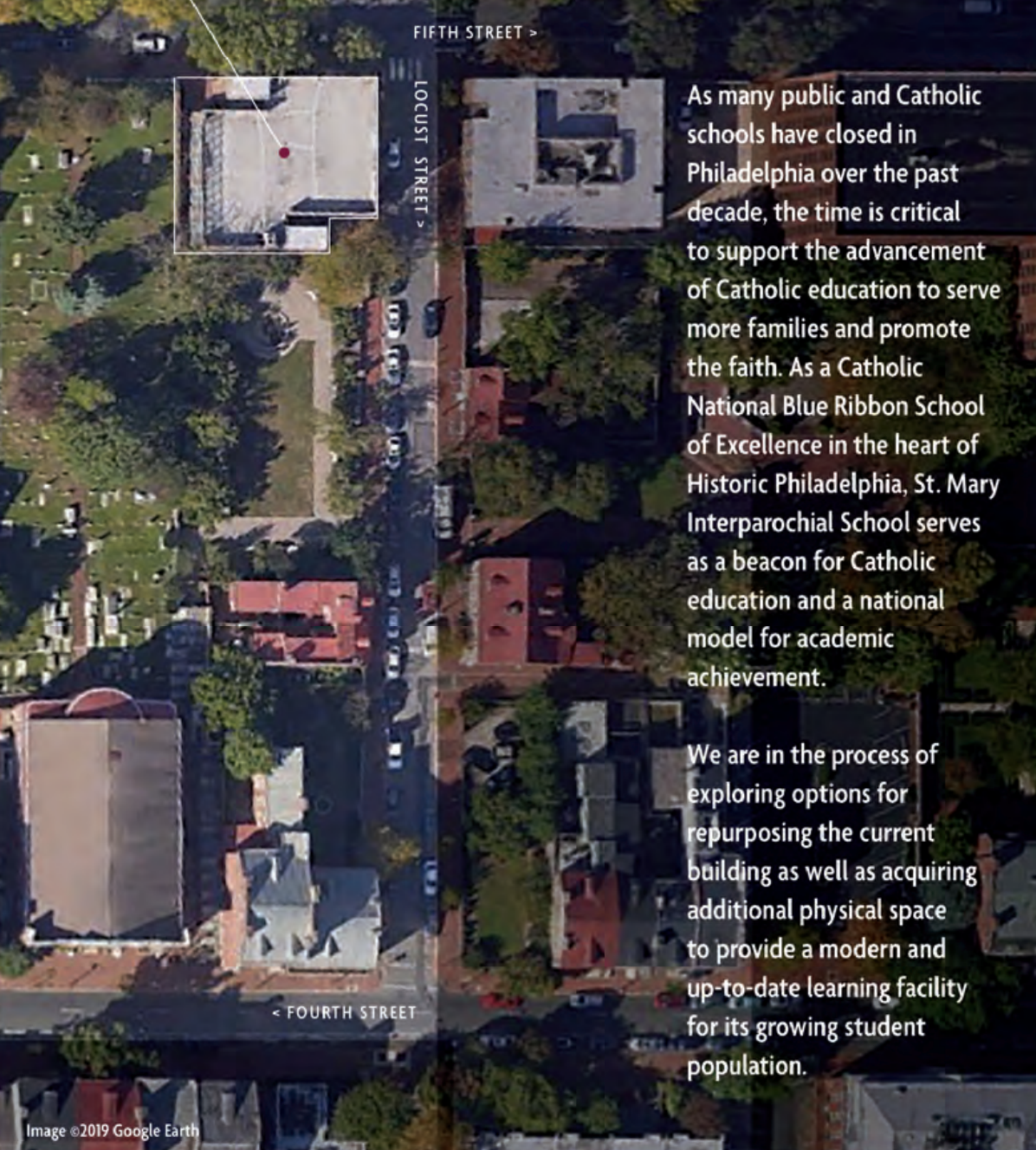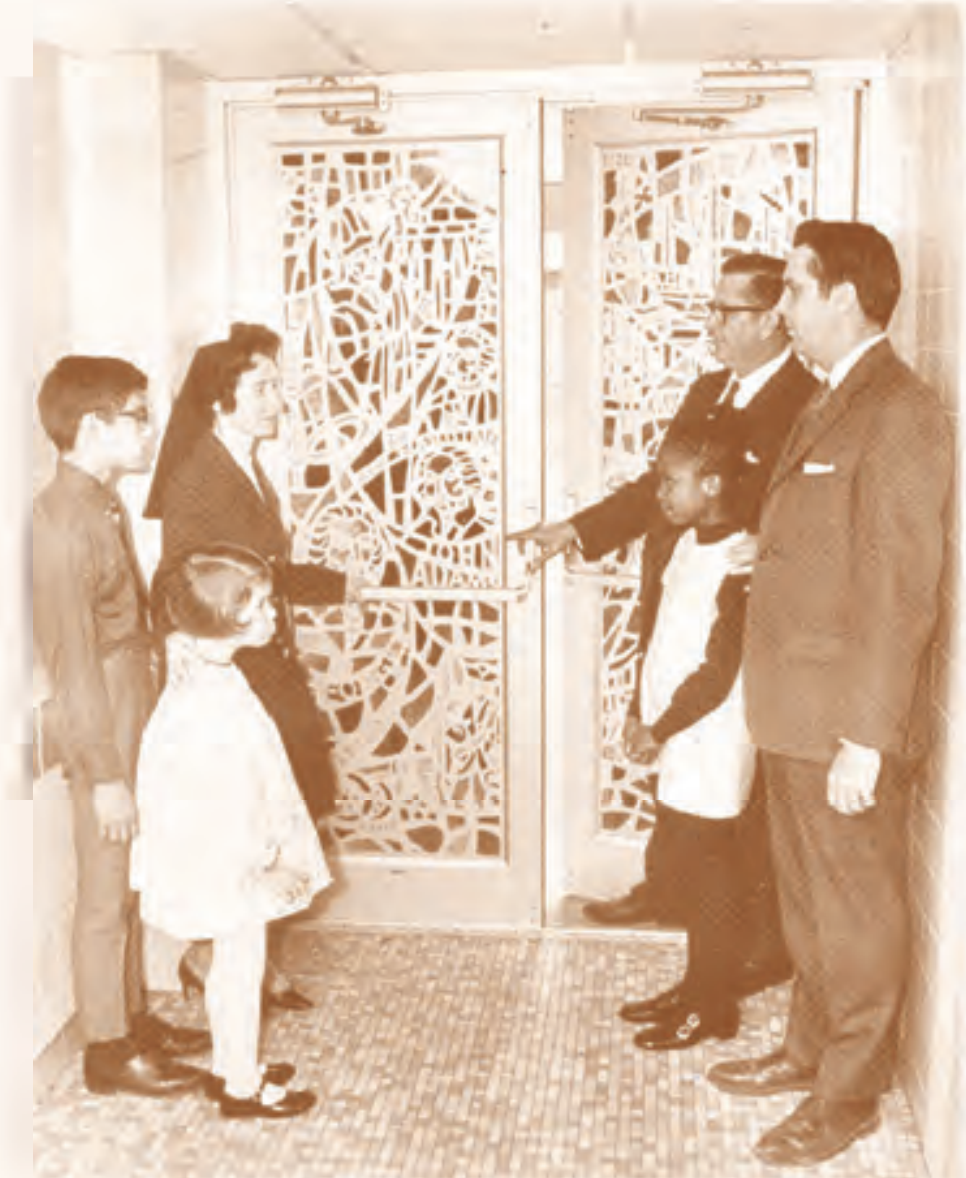 The rich academic and historic heritage of St. Mary Interparochial School dates to the early days of Philadelphia. Founded in 1782 by the Jesuit fathers of Old St. Joseph's Church, St. Mary is known as "The Mother School" of Catholic parochial education and is credited with influencing Catholic educational patterns in the developing United States. It served children for more than a century before closing in 1902 after a devastating fire. Re-opened in 1968, St Mary recently celebrated its Golden Jubilee providing excellence in Catholic education. Situated within Independence National Park and other pivotal historical sites in Philadelphia, St. Mary now serves over 260 children from all over the City of Philadelphia and its suburbs. Our dedicated faculty and administration take pride in preparing Christ-centered leaders by shaping their hearts, minds, and futures.
"The superior quality of education combined with a compassionate, caring school community has made for a great experience. Through St. Mary, we've made friends for life." – St. Mary Parent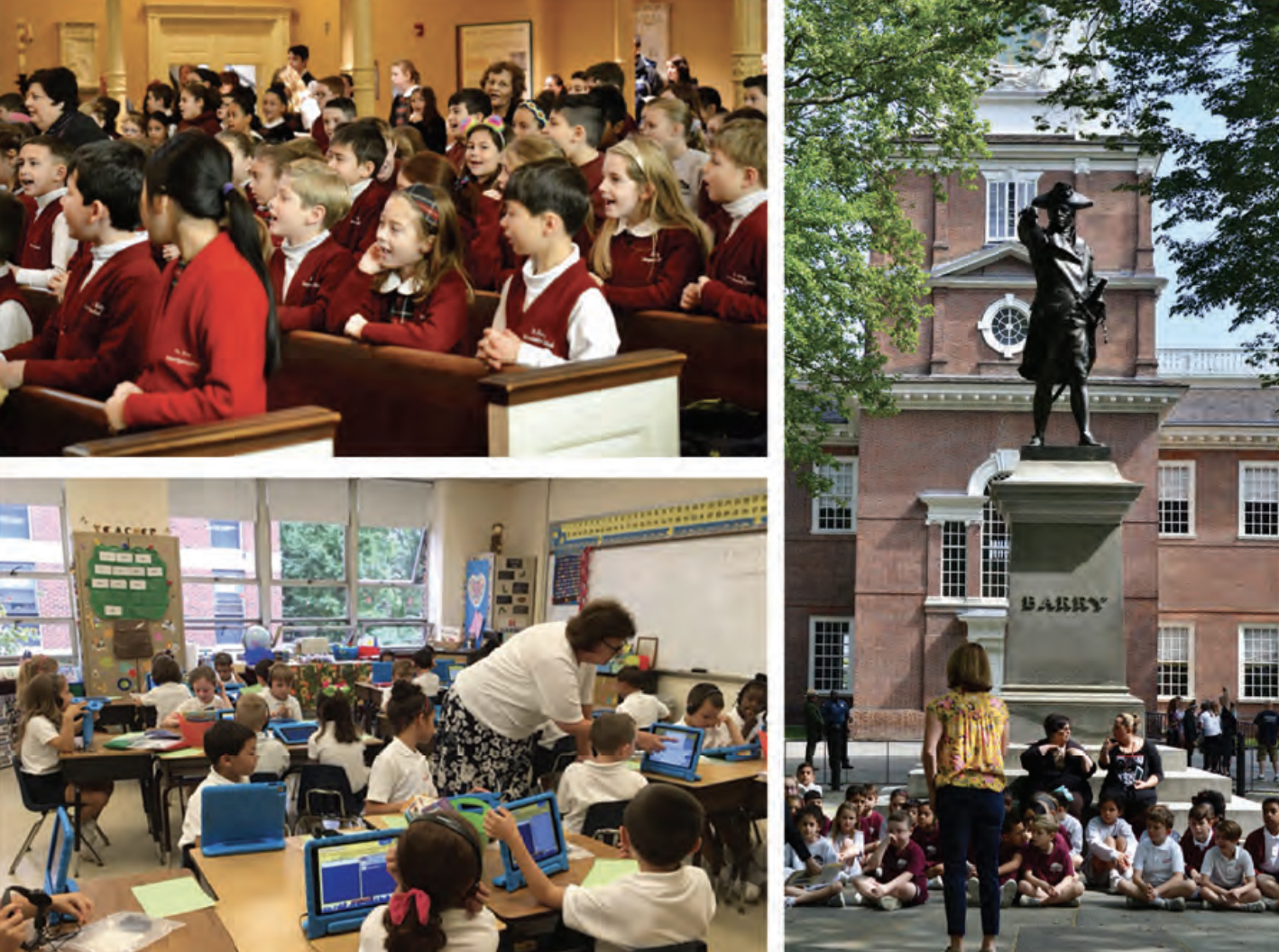 St. Mary is committed to providing an outstanding faith-based education while nurturing an intentional Catholic culture for the children of working families throughout the Philadelphia region. One of the few Catholic schools remaining in center city Philadelphia, St. Mary operates without financial support from any parish and strives to keep tuition stable and valuable for the majority of working-class parents. Since 2010, St. Mary has exceeded the maximum capacity for enrollment, maintained a superior academic program and successfully promoted faith formation of all students while remaining fiscally independent.
"You never know what you like until you've tried it and here, you're given the opportunity to try and succeed at anything you want to do. If the right options are available to you, never be afraid to take them." – St. Mary Graduate, '19
St. Mary Interparochial School is strategically planning to provide a contemporary learning facility in the historic heart of Philadelphia that will maintain and enhance an engaging, innovative, and rigorous curriculum to inspire students, faculty, and staff to attain exemplary outcomes that reflect global demands for success.
St. Mary School community has identified the following critical priorities to ensure continued growth propel our outstanding school programming for our current and future students: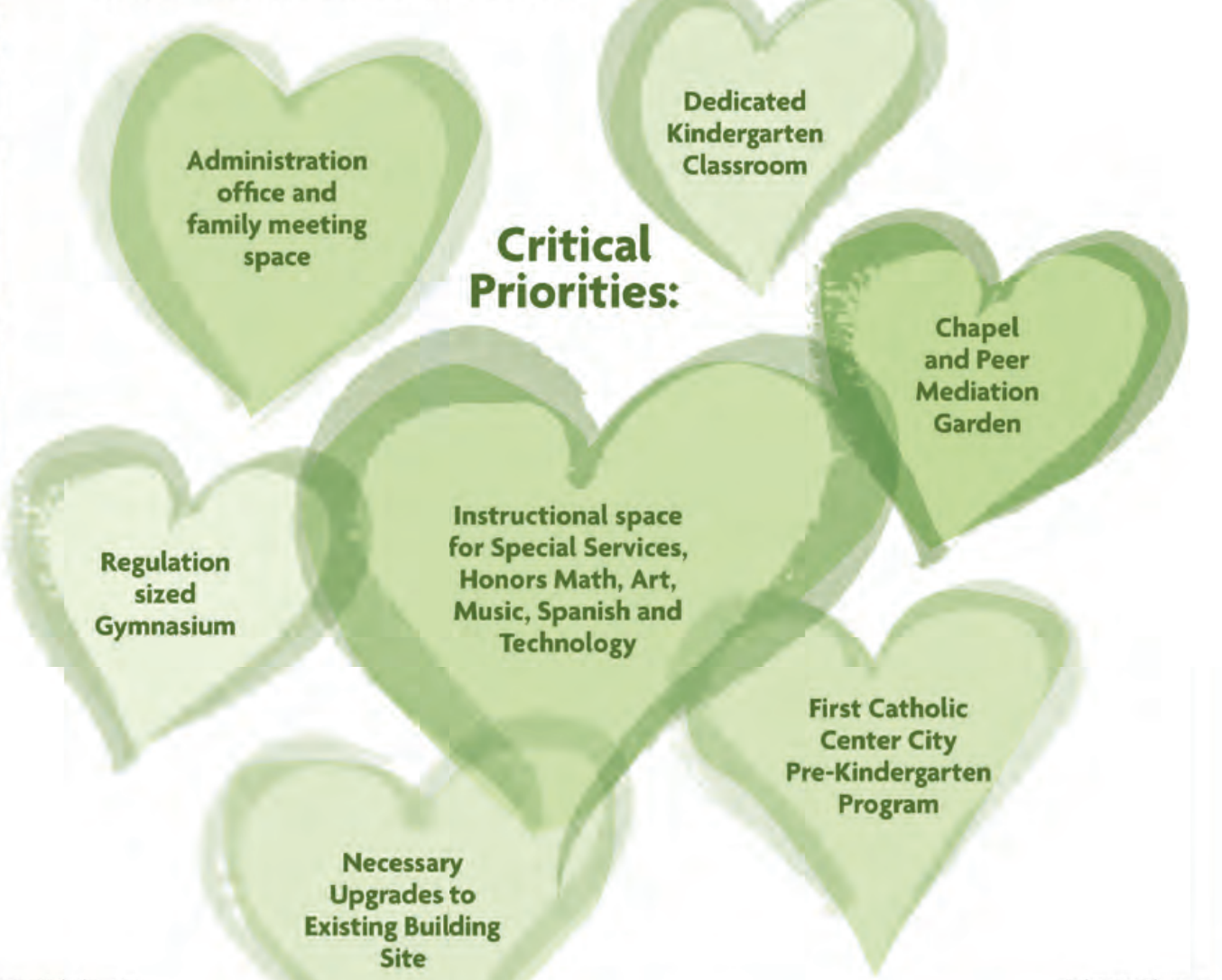 To learn more about the campaign or to schedule a tour, contact Christina Haciski at advancement@saintmarys.us or 215-923-7522.
A Campaign to Fund Our Facility