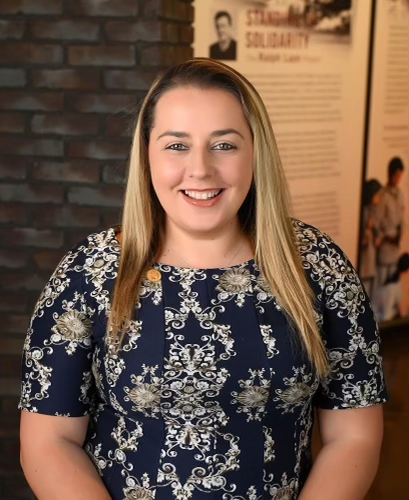 The Lowell Milken Center (LMC) for Unsung Heroes in Fort Scott, Kansas, an international educational non-profit, has awarded its prestigious Fellowship to Jayda Pugliese, K-8 Principal at St. Mary Interparochial School in Philadelphia, Pennsylvania. Jayda Pugliese attended a week of collaboration with LMC staff in Fort Scott from June 26 through July 2.
The LMC Fellowship is a merit-based award for educators of all disciplines who value the importance of teaching respect and understanding through project-based learning. The Center selects exemplary teachers from the United States and around the world who will collaborate on projects that discover, develop, and communicate the stories of Unsung Heroes in history.

Jayda Pugliese was a recipient of the 2016 Milken Educator Award in Pennsylvania, the 2018 National Science Teachers Association (NSTA) Sylvia Shugrue Awardee, and was a 2019 finalist for Pennsylvania Teacher of the Year (NSTOY-PA). At the time of receiving a Milken Educator Award, Jayda Pugliese was a fifth-grade science and math teacher at Andrew Jackson School. In 2018, Jayda became an elementary and middle school principal at St. Mary Interparochial School. St. Mary Interparochial School is a K-8 fiscally-independent school within the Archdiocese of Philadelphia, serving students from over 30 zip codes from diverse cultures and socioeconomic backgrounds.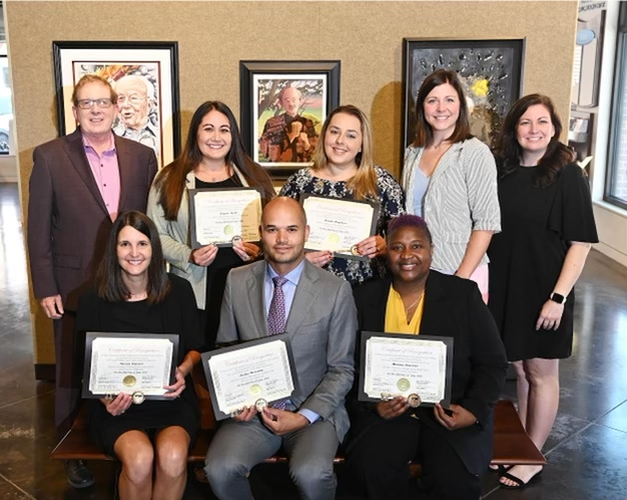 Jayda Pugliese facilitates national and international professional development and training for schools, districts, and universities. Topics include best teaching practices, designing accessible instruction for diverse learners, STEAM-based technology integration for classrooms (e.g., project-based learning, 3D printing, design thinking, and blended/remote learning practices), implementing effective leadership, and system-wide strategic planning.
Jayda, who is profoundly hearing-impaired, relates well to students with disabilities and teaches compassion, empathy, and understanding. She is the first in her family to graduate from high school and earn a college degree; graduating with a B.A. in Special Education and Elementary Education, a M.Ed. in TESOL and Literacy, and is a current doctoral candidate in Educational Leadership and Administration.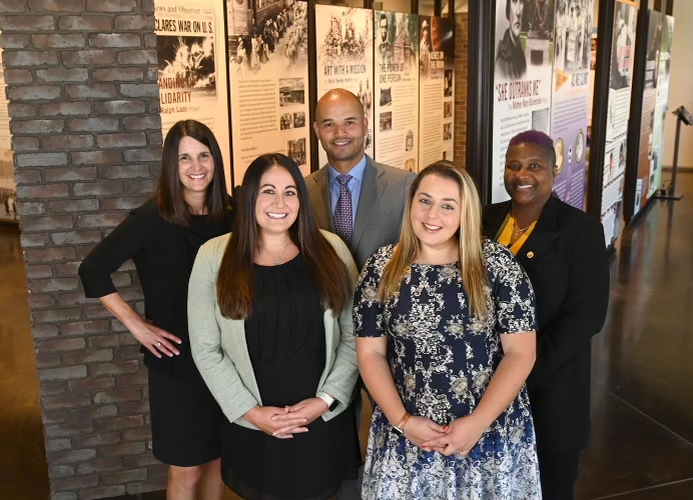 While in Fort Scott, LMC Fellows gain knowledge, educational resources and support in helping students cultivate a passion for learning through the creation of projects that initiate positive change. Fellows will be equipped to develop Unsung Heroes projects with their students, applying and evaluating the stories of these role models who have changed the world throughout history.
LMC Executive Director Norm Conard says, "Jayda is an inspiration to all of us. Her determination to reach her educational goals and share her passion for math and science with her students and colleagues makes her an exemplary member of the 2022 Fellows."
Click here to learn more about the Lowell Milken Center for Unsung Heroes

Click here to learn more about the Lowell Milken Center Fellows Program

Congratulations to our Principal, Jayda Pugliese, for being awarded this prestigious fellowship!